Warm weather has finally arrived (for now) and June gloom lasted about a week (for now) so we're soaking up all the sun we can because California weather is quite unpredictable.
We've been living in our tiny house by the beach for almost a year now, and we never want to leave 🙈 we're renting, so we know we'll have to move out someday, but for now it's so perfect for us. We've been making it a nightly routine to walk to the beach for sunset when Jesse gets off work, or in the morning if he goes in late. And it's just the perfect family time that I cherish ever time.  
Ever and I recently had the opportunity to do a little shopping date at the For Love and Lemons pop up in LA before they closed, and it was the cutest shop I've ever seen. We picked out these matching outfits and I'm in love.
Ever's dress is made of a soft linen/gauze type material with the cutest lemon print. And I loved how this crop and skirt set coordinated but didn't match perfectly.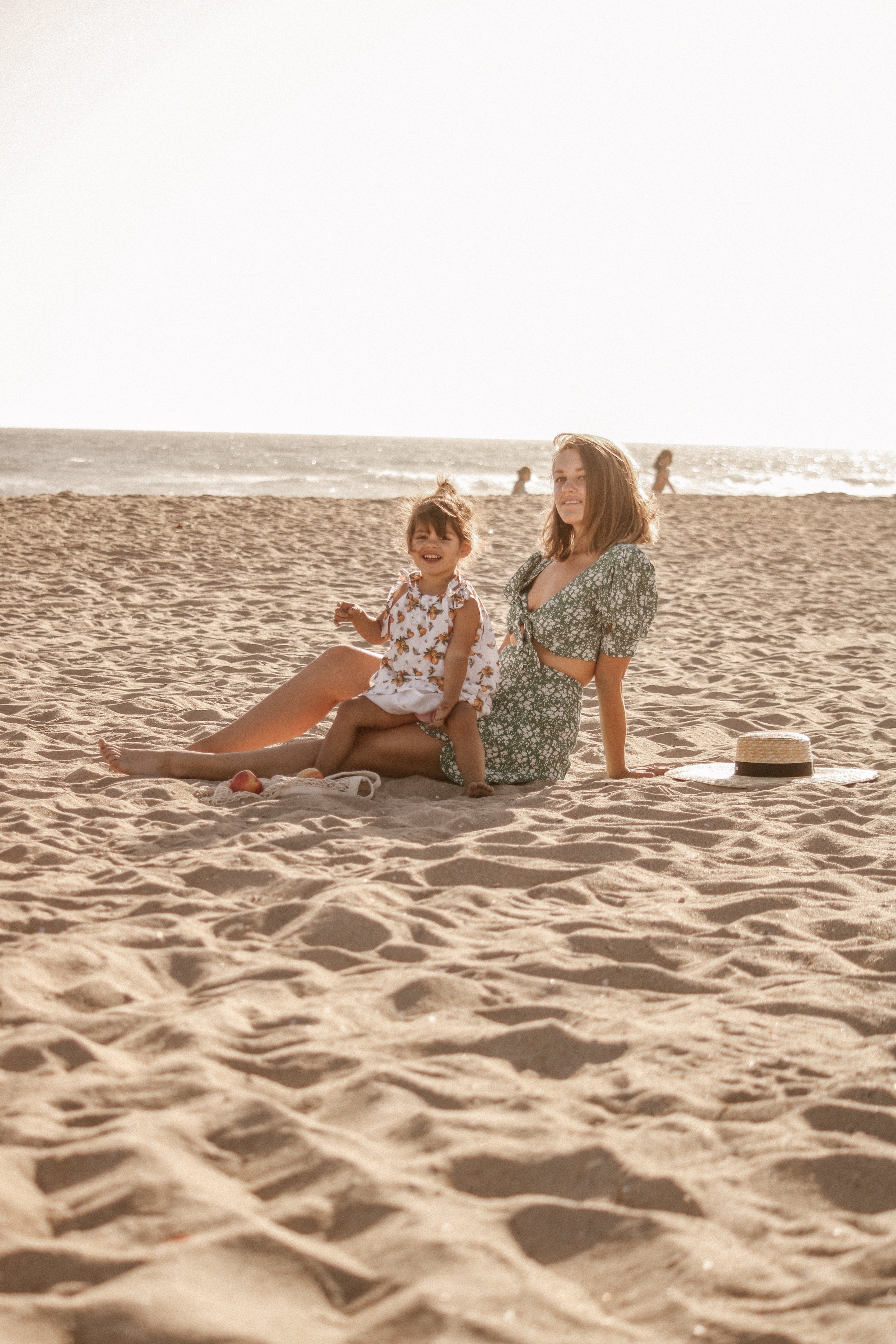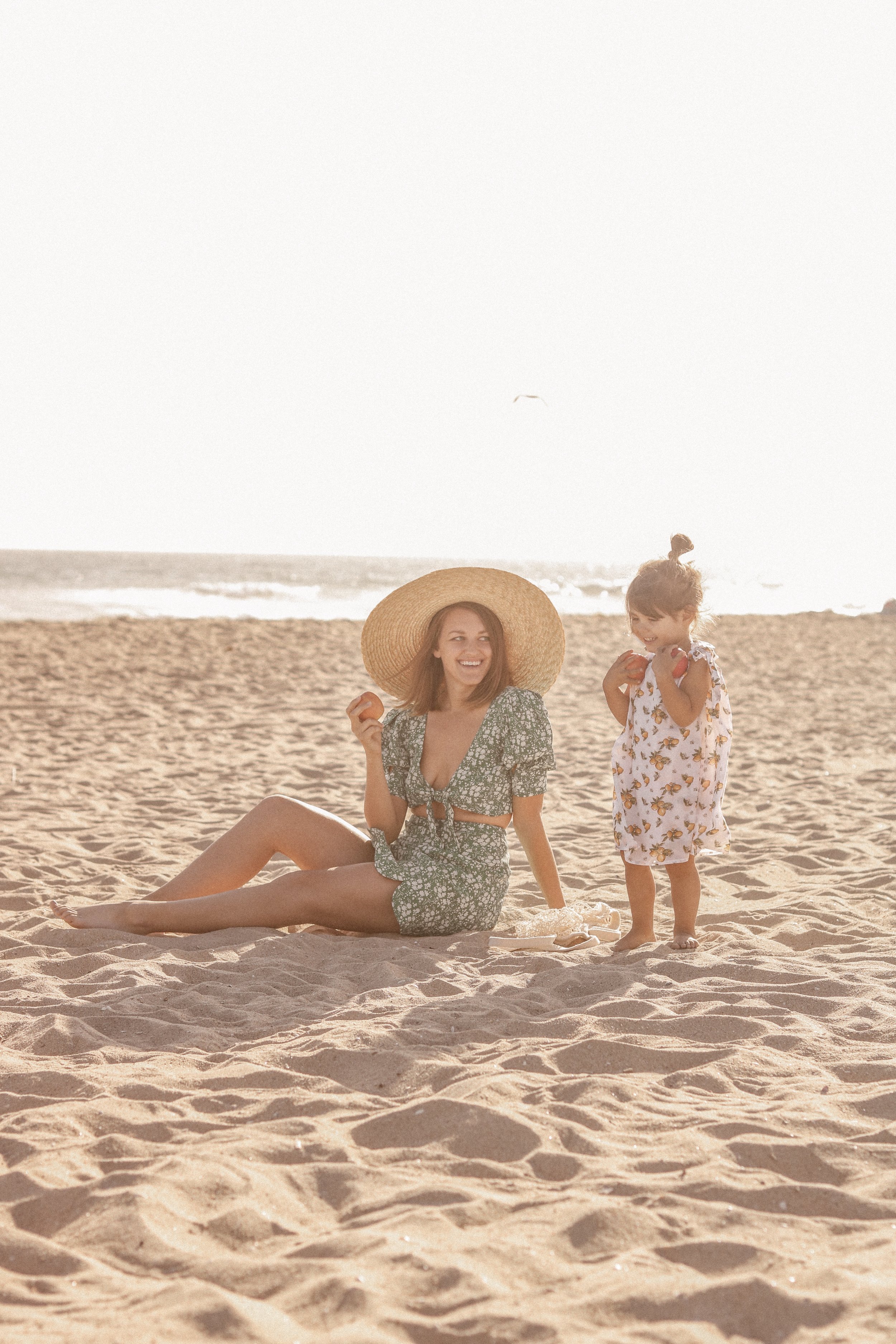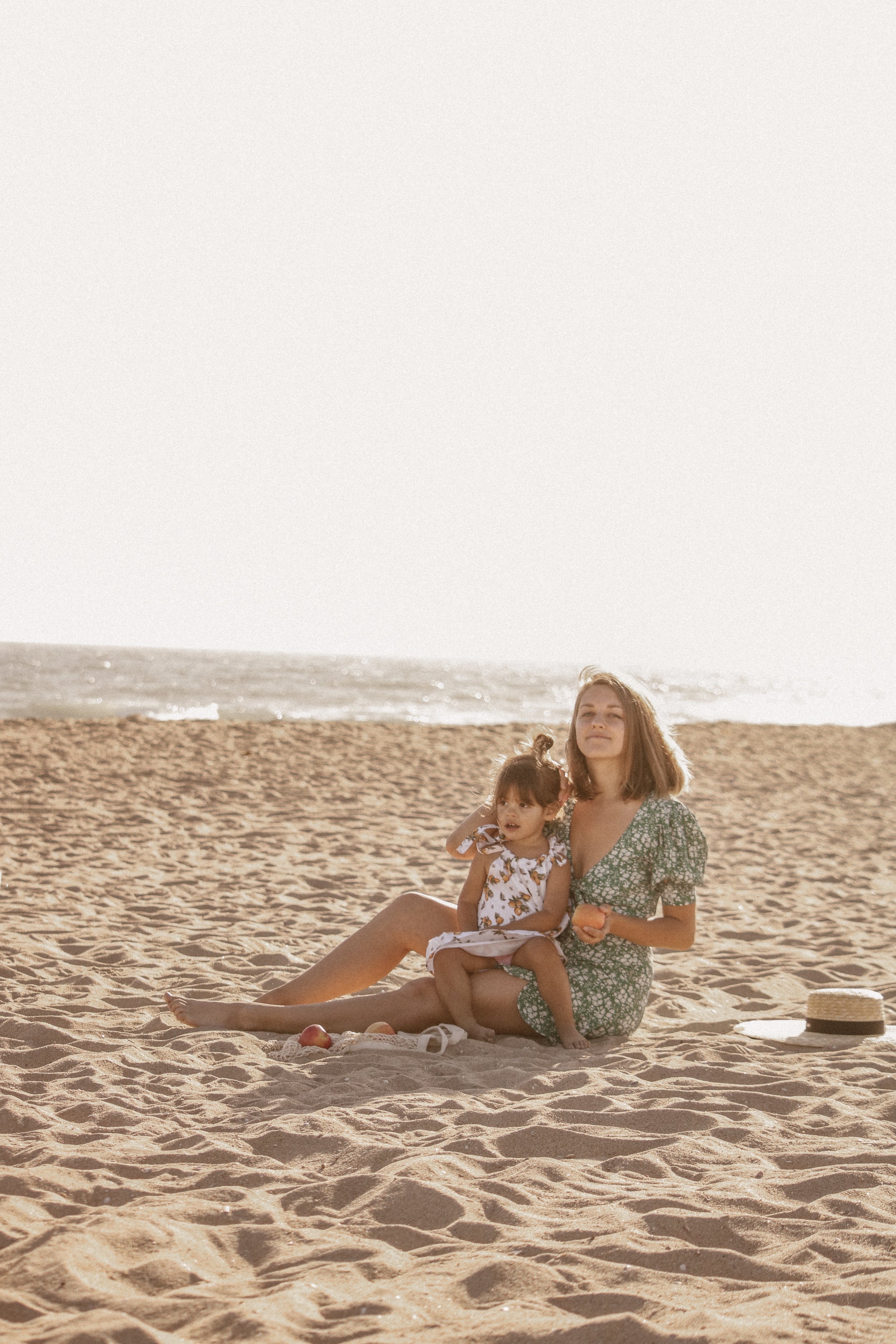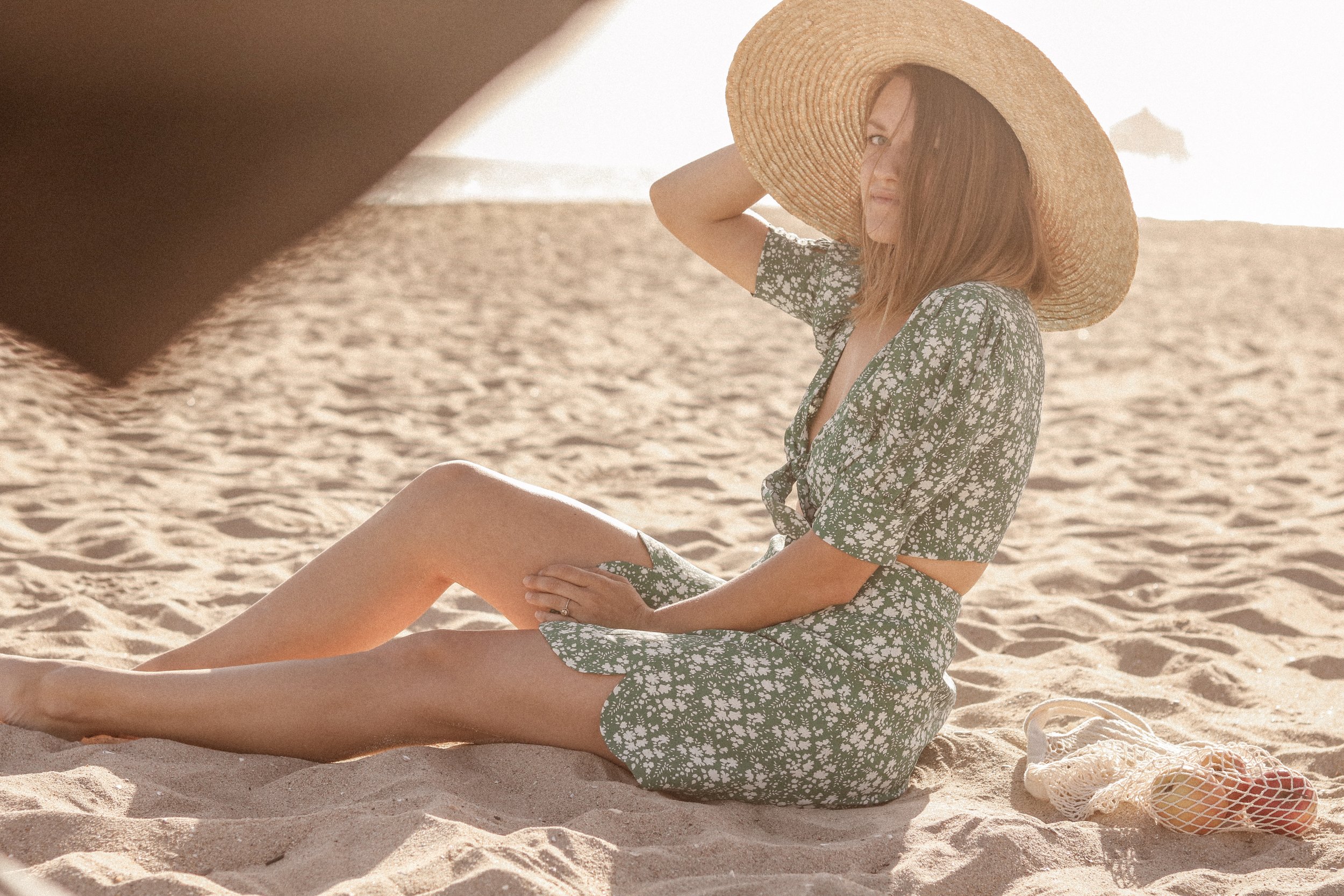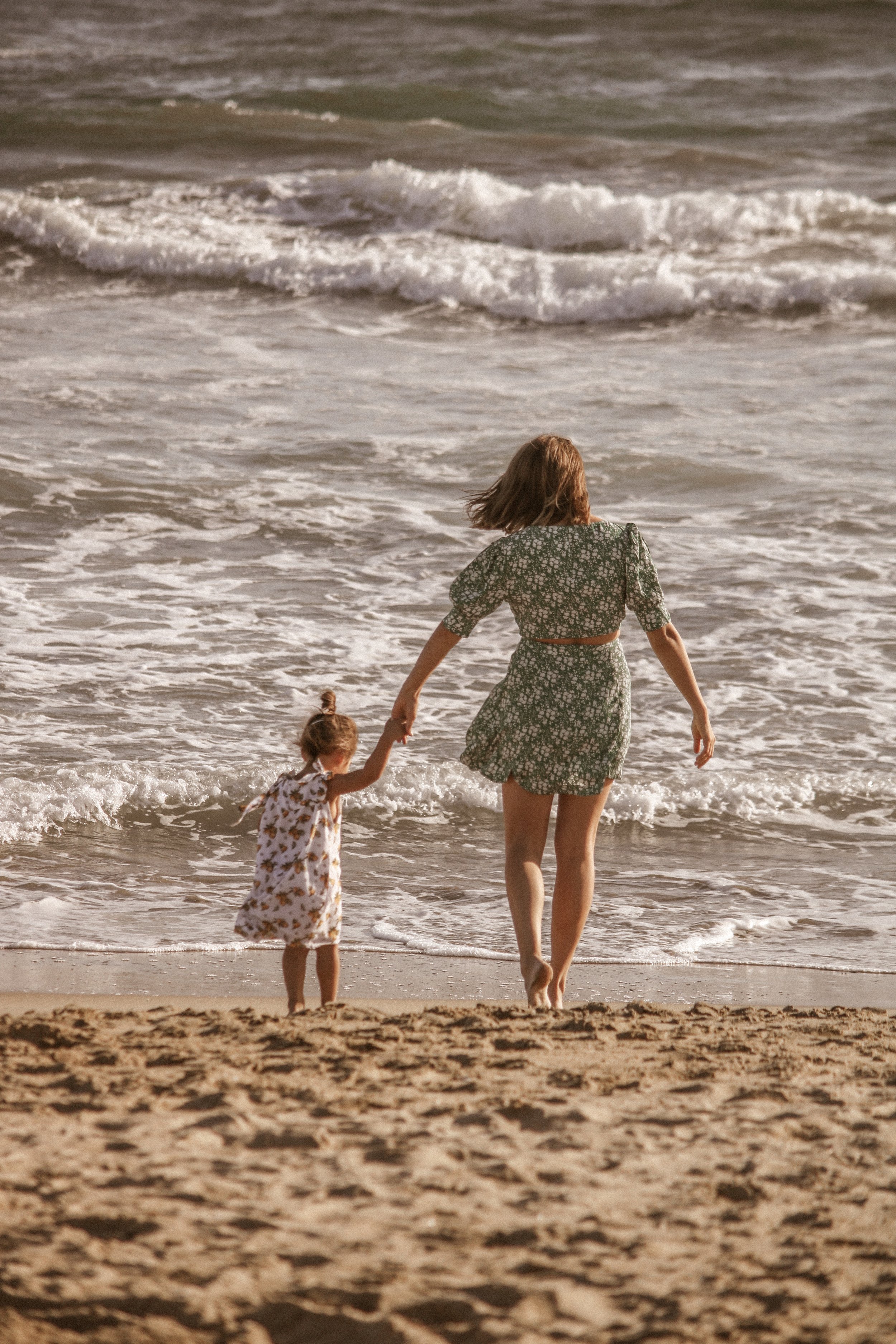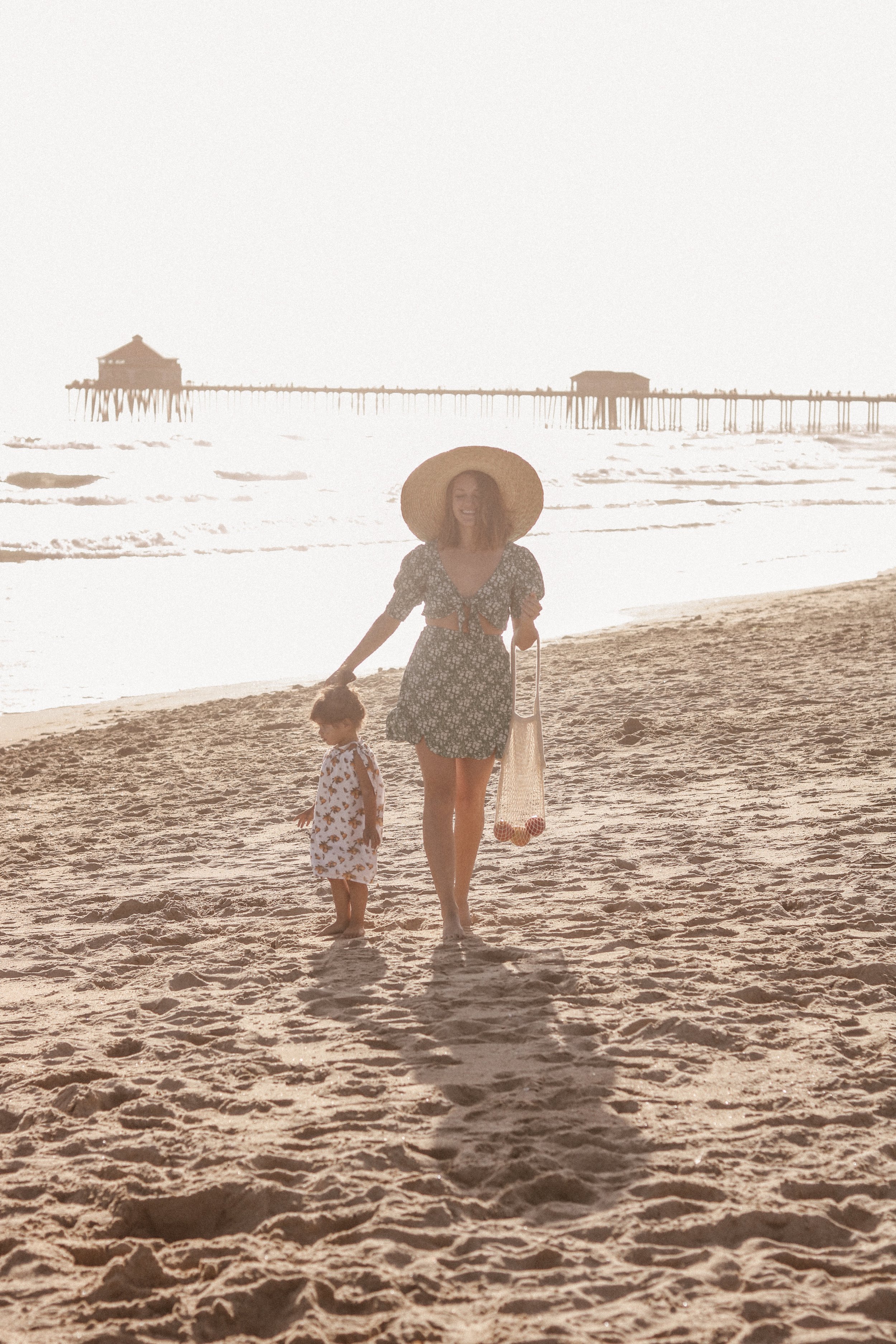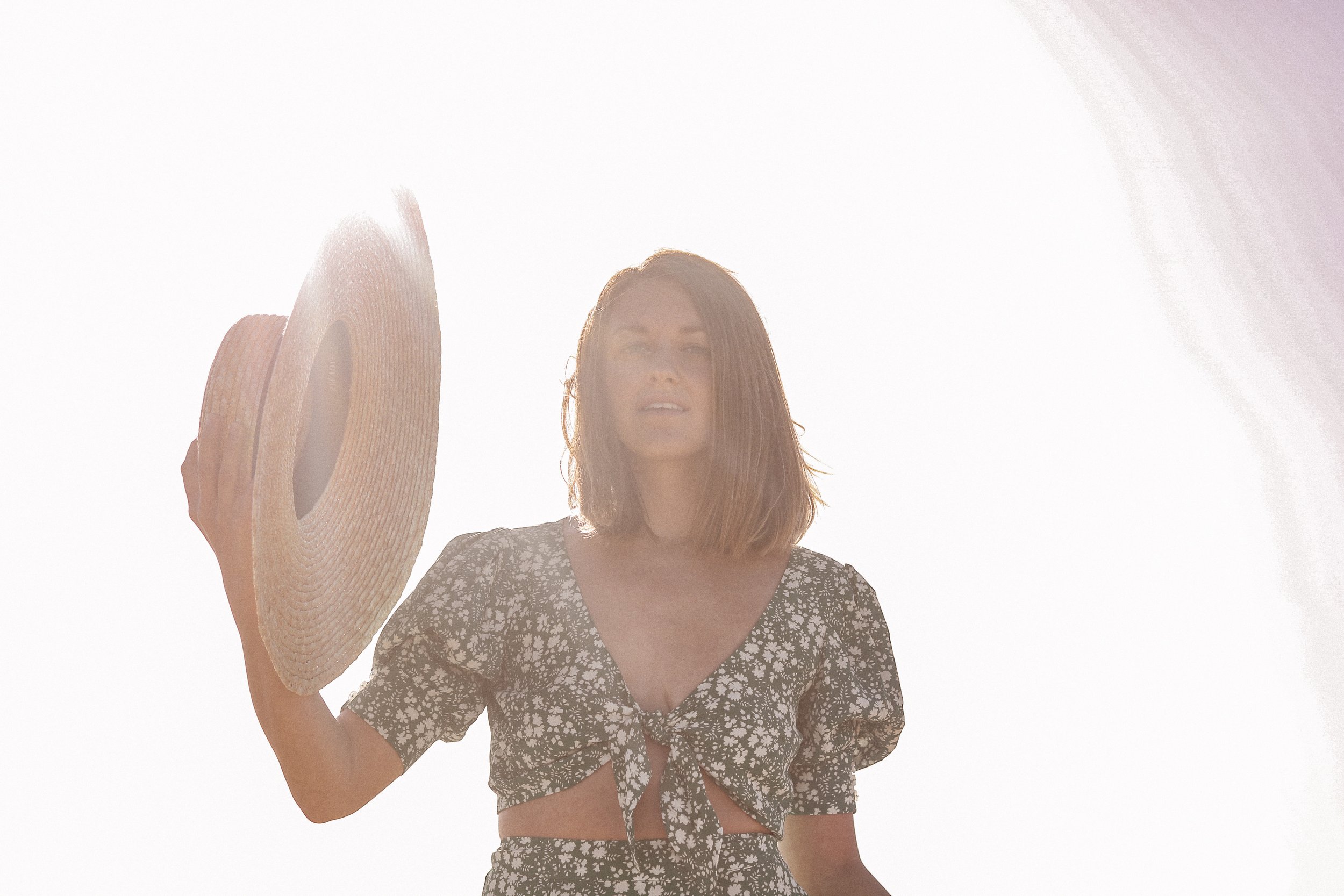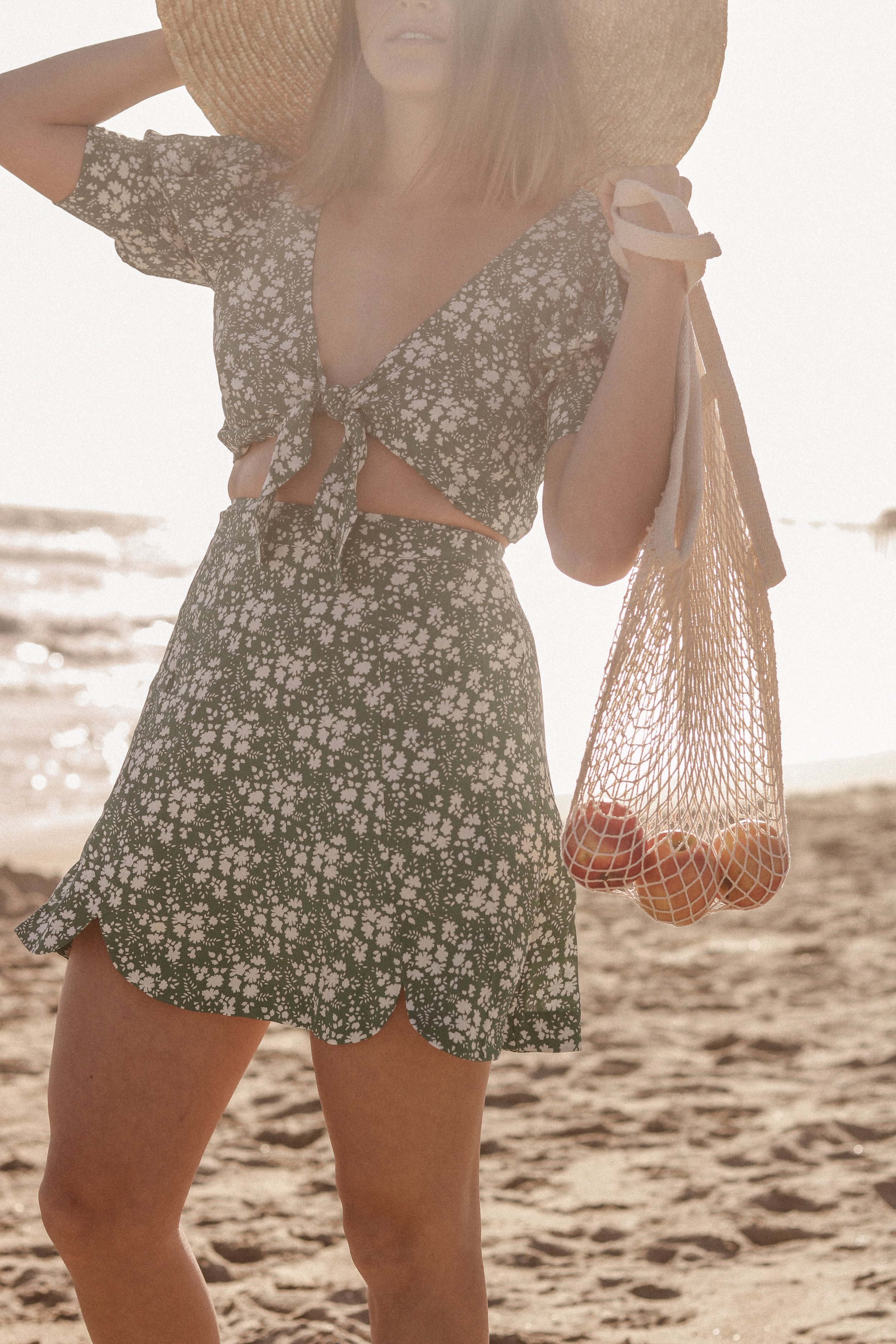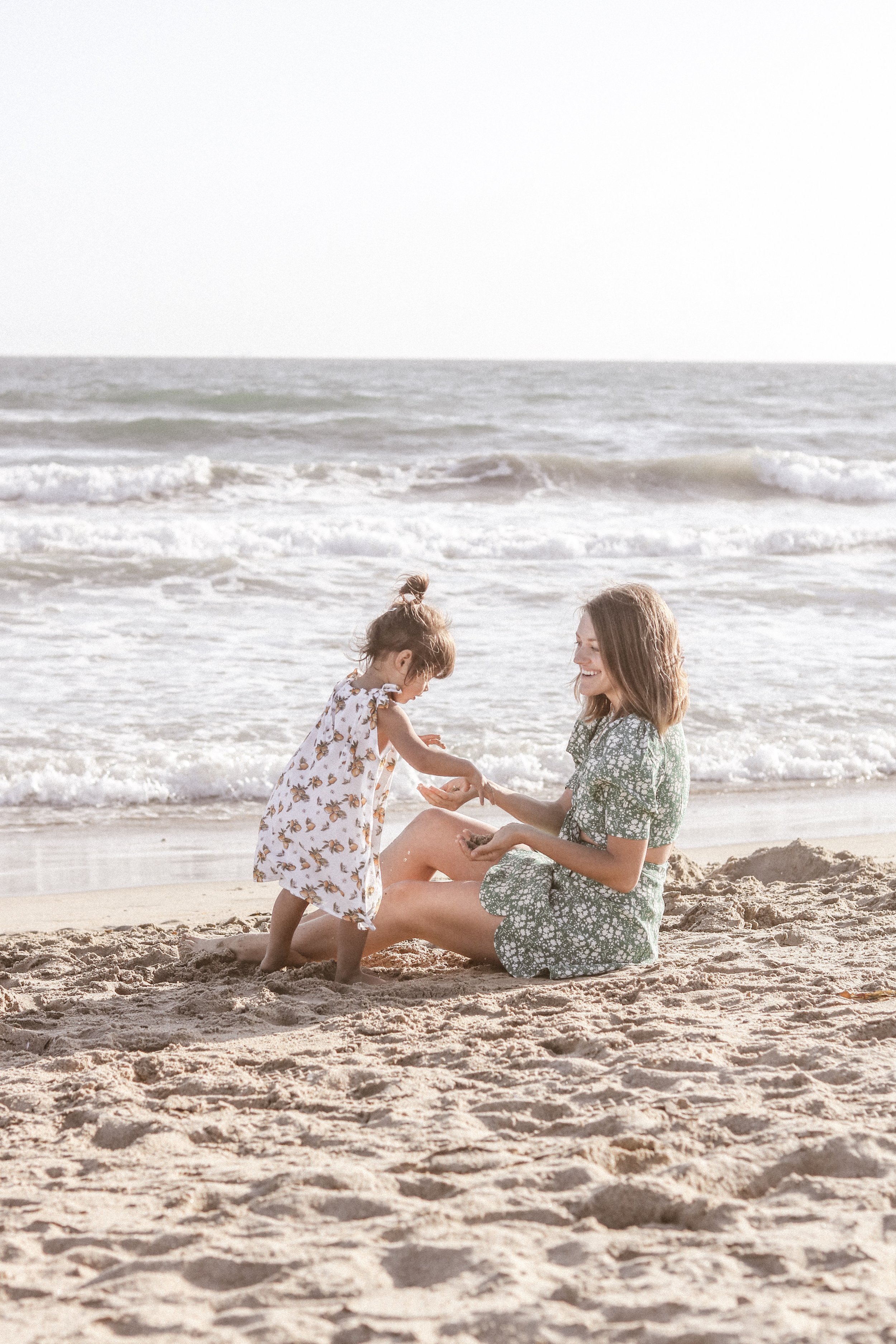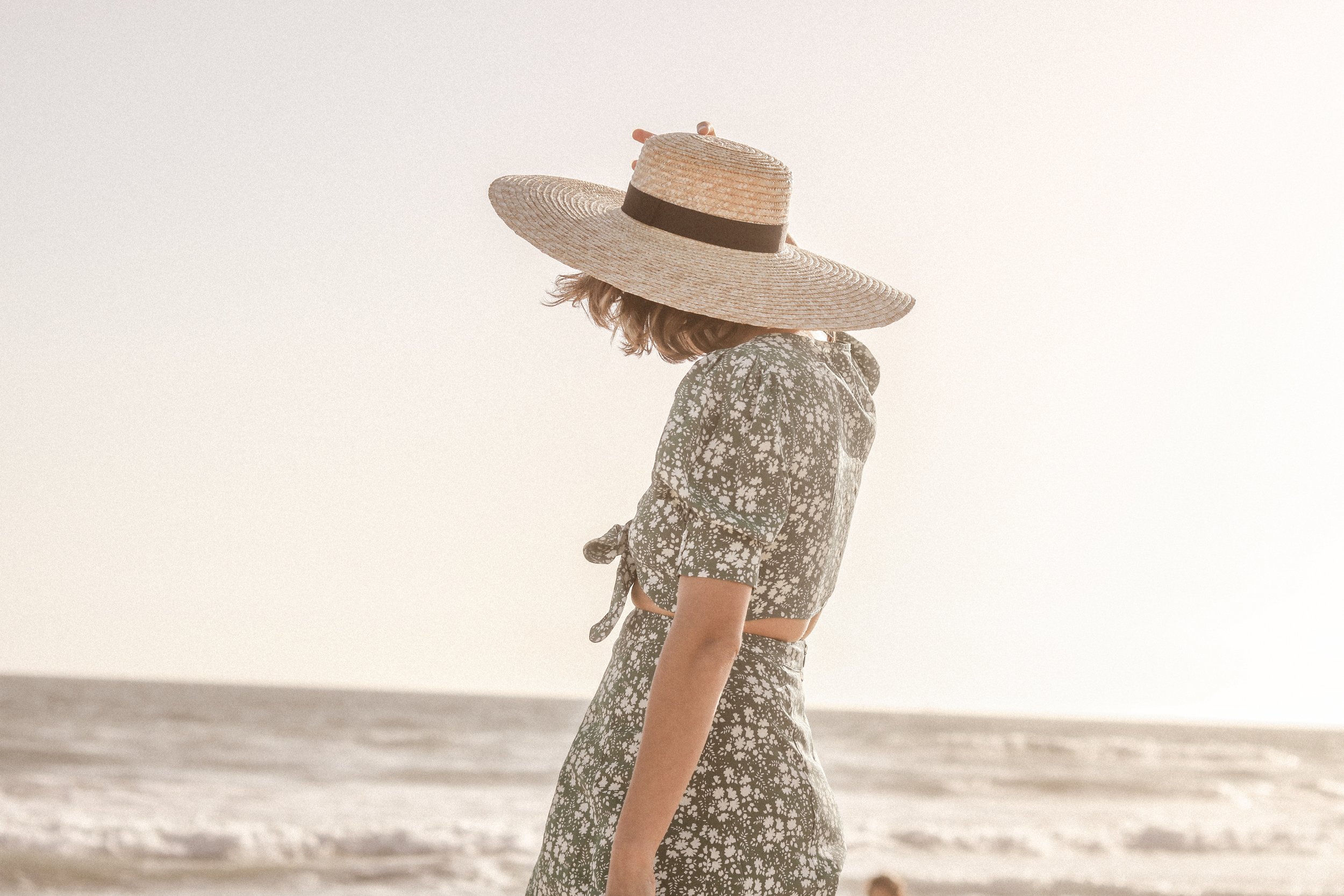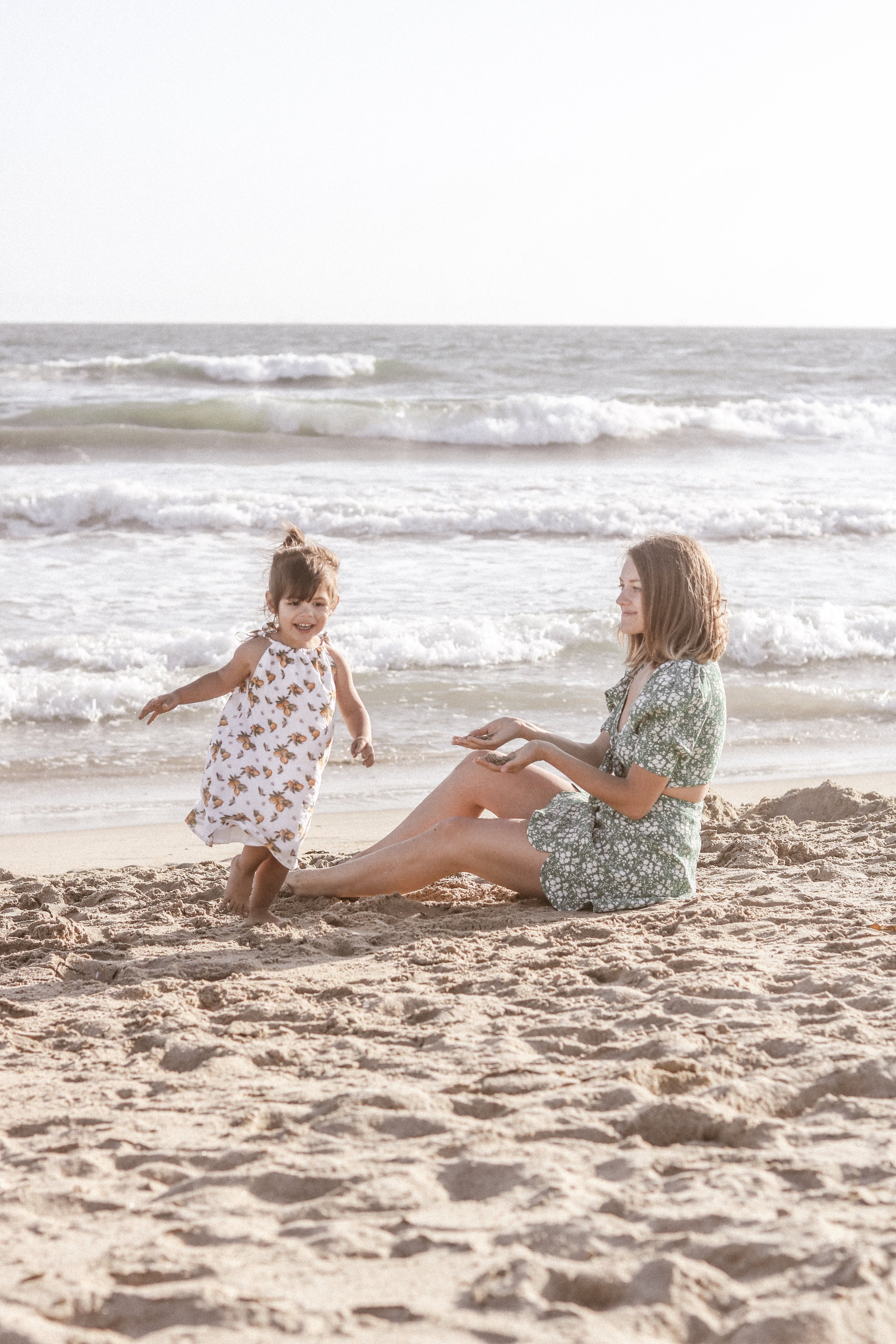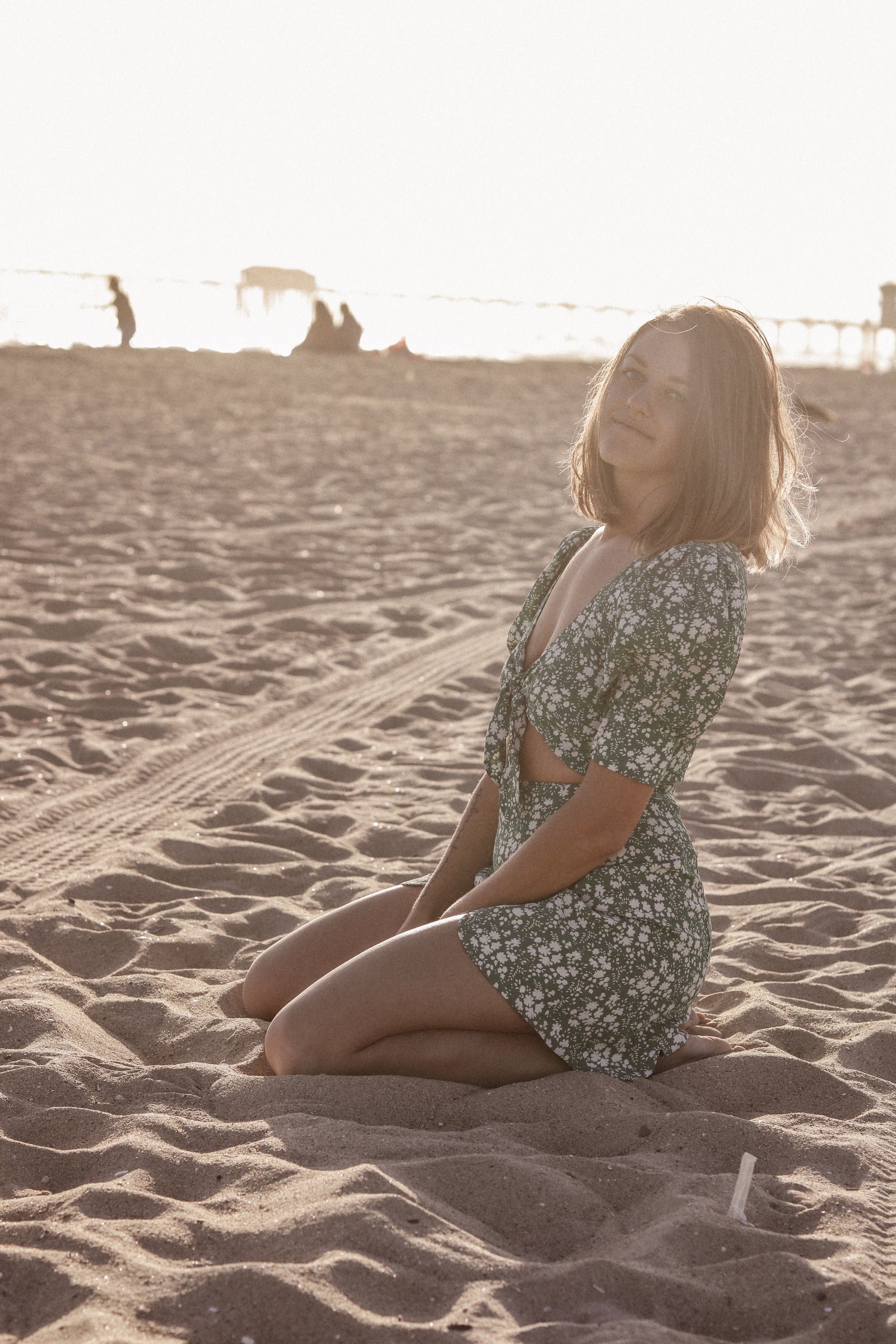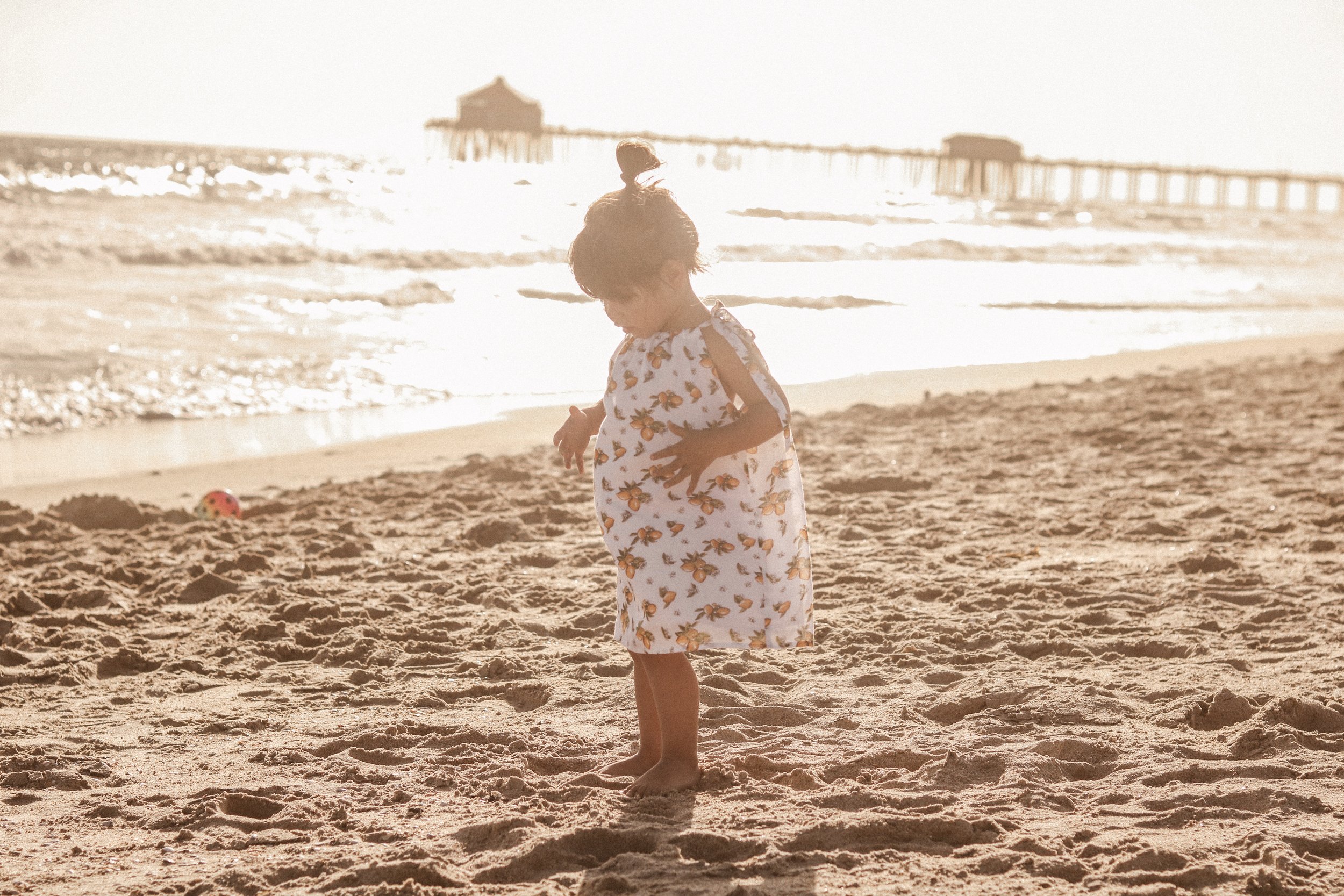 *all photos edited with MORGANFAITHapricot preset, which will be available on 6/14!