I always know it's a good outfit when my husband doesn't approve 😜
just kidding, he liked the outfit but just doesn't like how these pants make my butt look, which is totally fine because I've alresdy got him tied down and don't necessarily need to impress him anymore, right? Kidding, again. But in all seriousness, most of the time I just don't really care if he doesn't like my outfits, bonus if he does, and he definitely always has a strong opinion about them.
I'll definitely be repeating this look throughout the summer. I'm loving the smocked trend right now, and I'll forever love linen, and both together is just a dream come true. I also am not a huge heel person, never have been, but lately I've been branching out and wearing things that make me feel more girly and I can't say I'm mad about it. As long as it's a block heel and not a stiletto I'm all good haha. These shoes from Balzac Paris are absolutely gorgeous and will pretty much go with anything to dress an outfit up, but not too much. I paired this tight tube top with these Not Perfect Linen boyfriend pants because, 1. it made me feel more comfortable not having too many tight things on, and 2. because I thought it created a nice contrast of fabrics and textures.
Outfit details
top (similar, exact top sold out)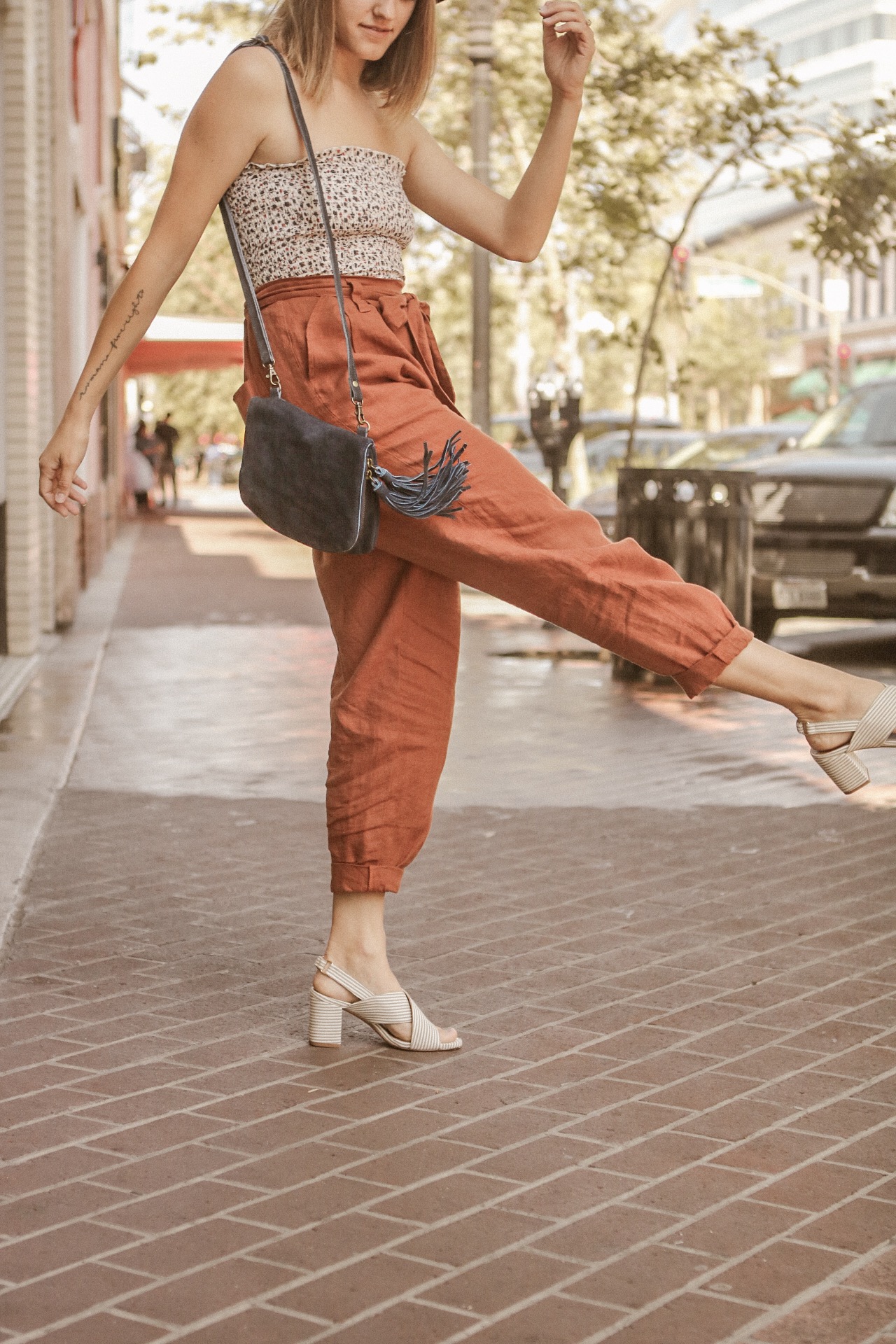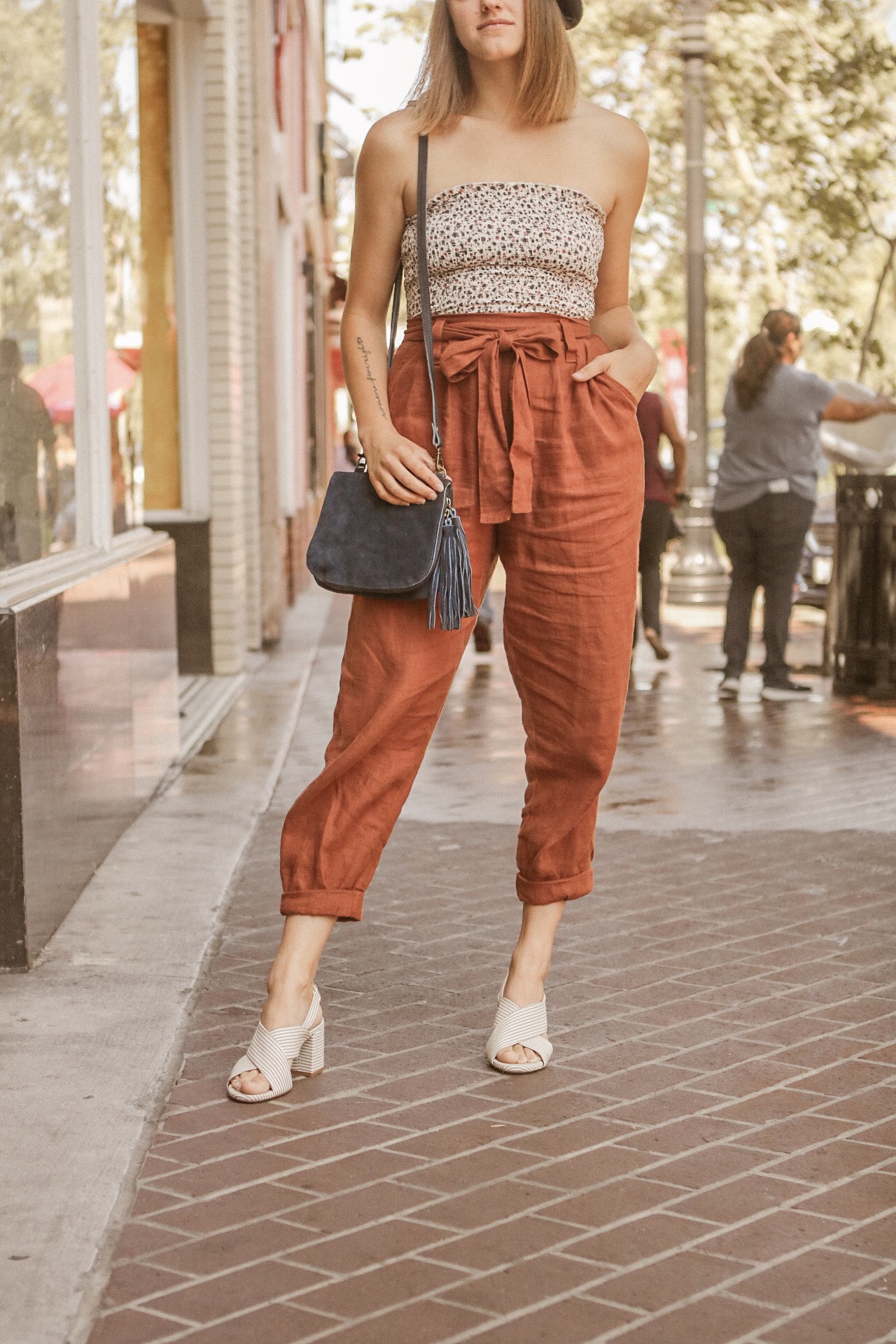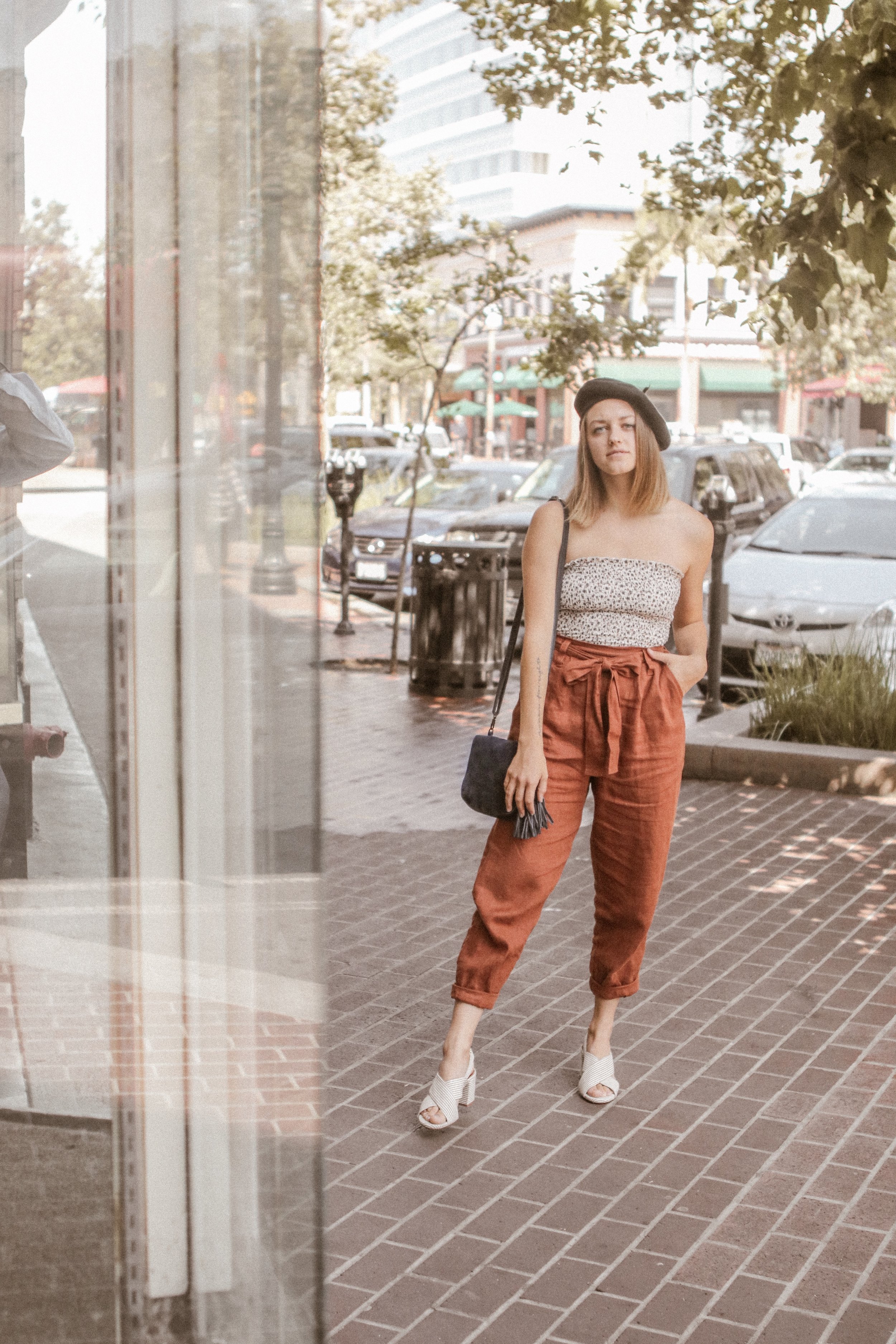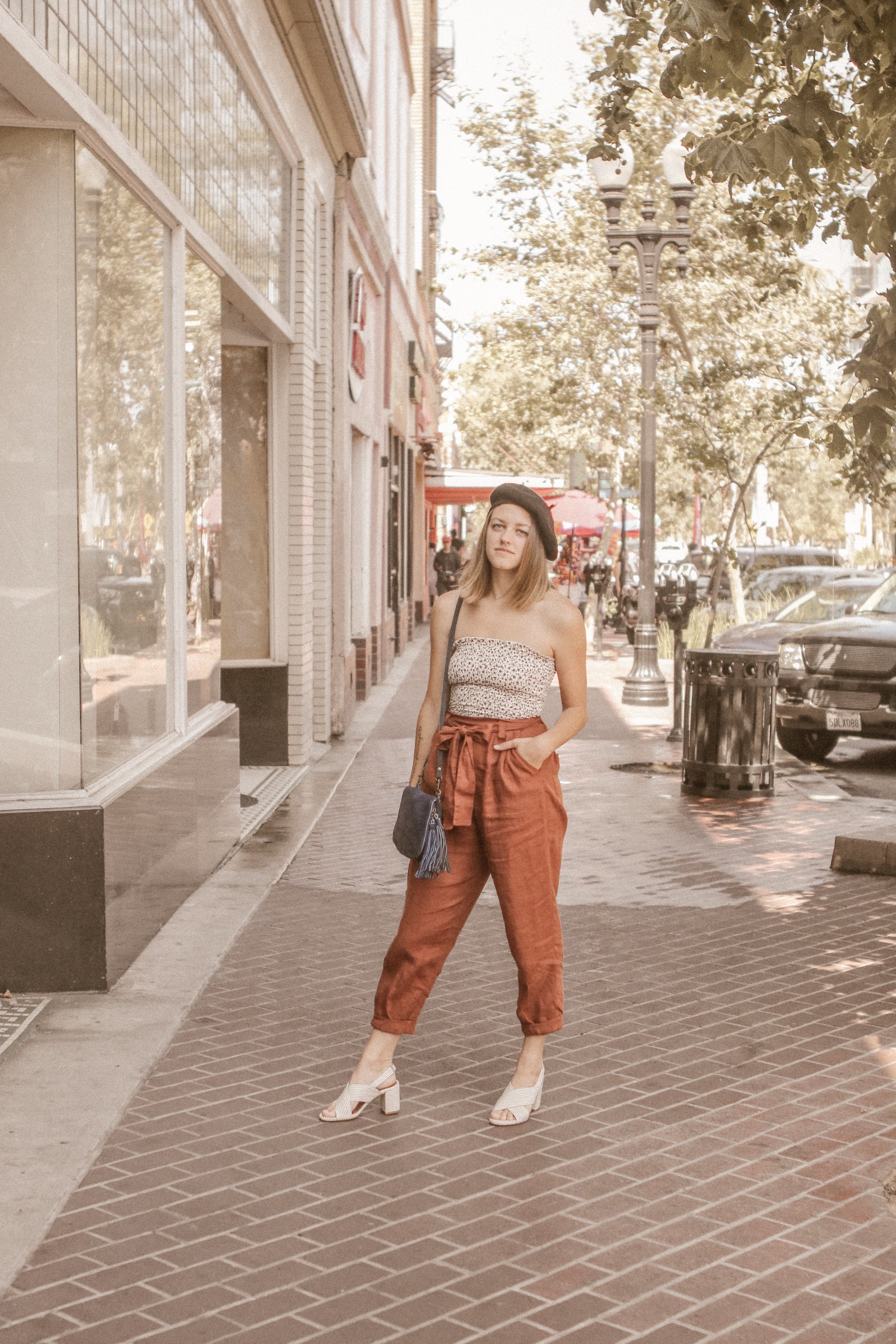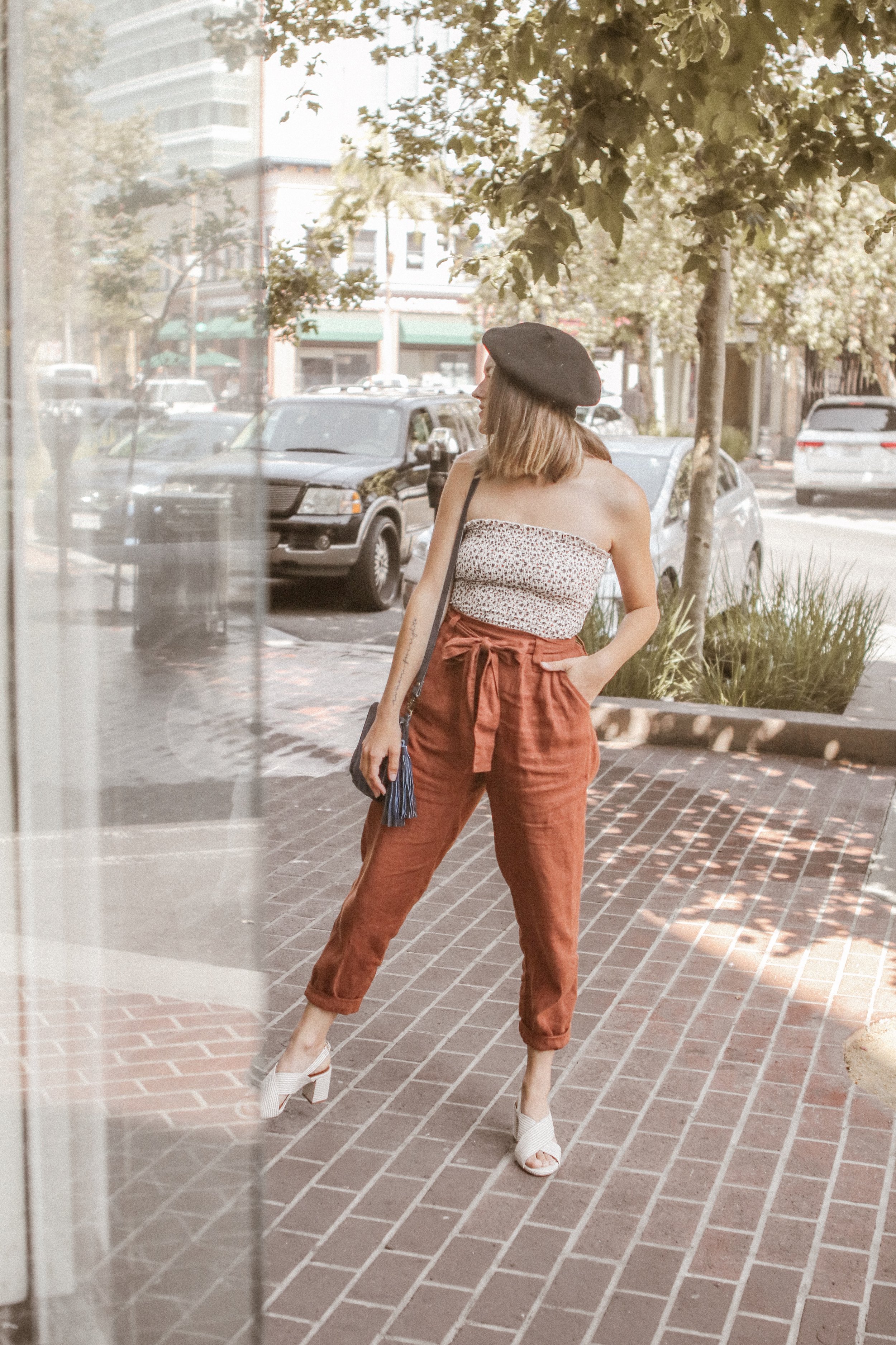 All photos taken by my talented hubby, ThePhotoIssue.